POSTPARTUM DOULA DIRECTORY
All service providers listed in our Postpartum Doula Directory are independent from Lifespan Doulas, LLC and may or may not have received formal doula training through Lifespan Doulas, LLC. Inclusion of a practitioner on this list is NOT an endorsement by Lifespan Doulas, LLC. You are encouraged to investigate service providers by checking references and credentials. For help in understanding the hiring process and identifying questions to ask a prospective doula provider, please see our How to Hire a Doula: A Consumer's Guide to Getting the Help You Need.
If you are a Doula and want to be listed ...
If you offer postpartum doula services and would like to be listed our Postpartum Doula Directory, you may receive a FREE listing (limited to name, phone, email, city, and state), by clicking on the link and submitting the form.
Enhanced Directory listings ($50 annual fee) include a photo or logo, name, business name, phone, email, 50-word description of services, area served, and hotlink to your website for increased visibility.
"I highly recommend utilizing Patty's directory listing service. I am currently listed on both the birth and postpartum directories. My SEO has improved and the Lifespan Directory continues to be one of my top referrals for my doula business. It has helped grow my business tremendously!" —Jemilla White
STEPHANIE JULIAN-STAMPER
BIRTH/POSTPARTUM DOULA
Ann Arbor Doulas
734-800-1854
info@annarbordoulas.com
The original "Ann Arbor Doulas," we have a doula to fit every need! No matter your circumstances, we support and empower women and families as they make the journey into parenthood. We offer prenatal classes, labor support, breastfeeding assistance, placental encapsulation and have a trained herbalist available!
Serving Ann Arbor and all of SE Michigan
JODI LONG
POSTPARTUM DOULA
Jodi Long
734-834-6751
annarborpostpartumdoulas@gmail.com
Over 20+ years of experience in birth and postpartum support! Certified doulas can be there with you from the moment baby arrives. Postpartum prep sessions, infant care classes, 24-hour postpartum support, nutrition, herbal healing and more. We are the Ivy League of postpartum doulas!
Serving all of Southeastern Michigan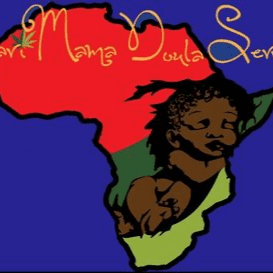 JEMILLA WHITE
BIRTH/POSTPARTUM DOULA
MariMama Doula Services
734-829-9563
marimamadoula@gmail.com
Similar to the process used to cook your favorite homemade recipe, I propose the necessary ingredients and steps to help expectant mothers produce a more favorable birthing experience. As a birth and postpartum doula, I advocate as a soluble solution during your childbearing year. So let's challenge your fears together!
Southeastern Michigan counties including Washtenaw, Monroe, Wayne, Jackson, Oakland, Macomb, Livingston and Lenawee
MICHIGAN
JESSIE MCSHANE
Washtenaw County, MI
734-277-8895
jessie.mcshane@yahoo.com
MICHIGAN
MARISA MONKMAN
Metro Detroit, MI
248-535-4898
Marisa@maternalserenity.com
MICHIGAN
KIRBY PATERSON
Ann Arbor, MI
734-646-0410
Kirby.havendoula@gmail.com
MICHIGAN
SHELBY WEHNER & TAYLOR FICHT
Ferndale, MI
248-907-0122
info@thebirthbabes.com
CALIFORNIA
DENISE CURTIS
Los Angeles and surrounding cities
559-707-7467
denise@denisetheladoula.com
CALIFORNIA
SARU GILL
Corona, CA
929-283-1919
Sarugill10@gmail.com
CALIFORNIA
KIM HUNTER
Sacramento, Central Valley, and Bay area
209-481-8255
doulakimhunter@yahoo.com
MARYLAND
THE WOMB ROOM
Baltimore, Maryland, and Washington DC
410-450-4600
doulas@wombroom.mom
MINNESOTA
JANA JUSTUS
Rochester, MN and surrounding area
715-308-3964
jana@janarosedoula.com
NEW YORK
COLLEEN YOUNG
Buffalo, NY
716-939-1592
thedoulasdaughter@hotmail.com
OHIO
CHRISTINE SCARLETT
NW Ohio
419-893-4318
visitationdoulaservices@gmail.com
OREGON
HANNAH CASON
Portland Metro and surrounding areas
503-369-7468
StumptownDoulas@gmail.com
SOUTH CAROLINA
ZINDZI JANAAN
serving Virginia, North Carolina, South Carolina, and providing virtual support
301-804-7035
zindzi@wombandword.com
TEXAS
MADELAINE JONES
Central Texas
334-806-0486
hosannacentraltexasdoula@gmail.com
VIRGINIA
BONNIE BRADSHAW
Hampton Roads
757-354-5958
bonnie@duedatedoulas.com