END-OF-LIFE DOULA DIRECTORY
All service providers listed in the End-of-Life Doula Directory are independent from Lifespan Doulas, LLC and may or may not have received formal doula training through Lifespan Doulas, LLC. Inclusion of a practitioner on this list is NOT an endorsement by Lifespan Doulas, LLC. You are encouraged to investigate service providers by checking references and credentials. Lifespan Doulas, LLC has a Grievance Process for anyone needing to report a violation of scope of practice or ethics for end-of-life doulas claiming certification through Lifespan Doulas, LLC (email support@LifespanDoulas.com). For help in understanding the hiring process and identifying questions to ask a prospective doula provider, please see our Consumer's Guide to Hiring a Doula.
PROVIDERS: If you offer end-of-life doula services and would like to be listed here, you may receive a FREE listing (limited to name, phone, email and state), by clicking on the link below. Join Lifespan Doulas today as a Member and receive an enhanced listing ($50 value) that includes a photo or logo, name, business name, phone, email, 50-word description of services, area served and hotlink to your website for increased visibility. In addition, members receive many other benefits (learn more).
JANE GIVENS & DEBBIE EISENBISE
END-OF-LIFE DOULAS
Though the Threshold, LLP
269-409-1632
info@throughthethreshold.org
We assist and accompany individuals and serve families through navigating the complexities of end of life. Our services and consultations include individualized solutions, advance care planning, logistical support, care coordination, and life review and celebration. We facilitate workshops encouraging conversation about aging and end of life for civic/professional groups and faith communities.
Greater SW Michigan area
JESSICA KILBOURN, MA, LMT, CEOLD
END-OF-LIFE DOULA
734-417-4522
jkilbourn@emich.edu
I am happy, honored and humbled to be involved in any aspect of the dying process with the dying, their beloveds and family members, from first diagnosis through hospice, active dying, vigiling and after death, in their home or care setting. All faiths, cultures, religious practices, sexual orientations and gender identities welcome. I am certified through Lifespan Doulas.
Ann Arbor/Ypsilanti/SE Michigan area
KITTY DOWNEY
END-OF-LIFE DOULA
Thru the Next Door
812.786.9464
thruthenextdoor@yahoo.com
Emotional and spiritual support to the dying and their family (including vigiling services). As an end-of-life doula, my services include companionship and short respite care. I offer a variety of approaches to make going Thru the Next Door a little less scary. NEDA (National End-of-Life Doula Alliance) proficient.
Southern Indiana & Metro Louisville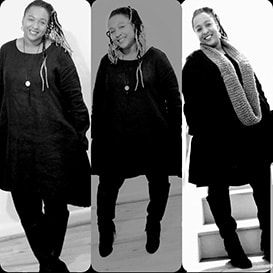 DEANNA LAWRENCE
CHAPLAIN, END-OF-LIFE DOULA
Dreamin' Tree
678-480-6760
Lilladydee@dreamintree.com
As a Hospice Chaplain/Coordinator of Bereavement Services, I am also INELDA trained as an EOL Doula. Here to journey with you to attain your life and end of life goals, legacy work, and continued family grief support. I practice a loving kindness approach, which allows self love and healing at EOL.
LYNN BRAZELL
END-OF-LIFE DOULA
lynn.brazell1@gmail.com
Retired LVN\LPN and NEDA proficient.
Serving the Las Vegas area
PAMELA STOHRER
END-OF-LIFE DOULA & THERAPEUTIC HARPIST
ThistleWood End-of Life Doula Care, LLC
603-464-3688
Hillsborough, serving the capital and Keene regions
JACKI MANN
END-OF-LIFE DOULA
In the Circle of Life- Living & Dying
614-648-8897
jacki@inthecircleoflife.com
Providing end of life education and alternative services. I am a home funeral guide & trainer, integrative therapist, green burial consultant, living & dying coach & Advance Care Planning provider. Previously a hospice nurse, I offer unique perspectives and approaches in my work.
Central Ohio: serving Franklin, Delaware, Licking, and Knox counties
SHANTELL RILEY
END-OF-LIFE DOULA
Dignity With Departure, LLC
414-666-1875
dignitywithdeparture@gmail.com
Dignity With Departure offers individualized support related to end-of-life care. Our motto is "making the departure as significant as the arrival." From assisting healthy individuals with getting their affairs in order to creating space to honor end-of-life wishes for the "departing."
Milwaukee
MICHIGAN
AMY PARK-GOEDDEKE
Metro Detroit, MI
248-921-7649
amy.parkg@outlook.com
MICHIGAN
SARAH REVER KELLY
313-817-2336
sarahreverkelly@gmail.com
ARIZONA
LISA PERRY
Chandler and East Valley area
480-454-5674
appliedgerontologyhomecare@gmail.com
ARIZONA
PAMELA SPECK
Gilbert, AZ
480-510-3632
pamela@atranquiltransition.com
CALIFORNIA
MARY GRACE
Los Angeles, CA
310-344-5050
marygrace@pacbell.net
COLORADO
VANESSA JOHNSTON
Denver, CO
303-241-3396
vanessaljohnston@gmail.com
FLORIDA
LOYAL HANDS
Orange County, FL
407-733-2247
Care@Loyal-Hands.com
FLORIDA
LISA PATTERSON
Englewood, FL
248-516-9862
lisaeverspatterson@gmail.com
GEORGIA

DEANNA LAWRENCE
Marietta, GA
678-480-6760
LJLGa01@yahoo.com
GEORGIA

LISA ANN WHEELER
Augusta, GA
914-772-8065
lisaannwheeler@outlook.com
IOWA
STEPHANIE DAWSON
Cedar Falls, IA
310-252-2133
stephcdawson@hotmail.com
MAINE
JUNE FITZPATRICK
Damariscotta,ME
207-380-3192
jfitzpatrick977@gmail.com
MARYLAND
YVETTE J. BENJAMIN
Metro D.C. area including:
parts of W. Virginia; Fairfax, Springfield, and Alexandria, VA; Montgomery County, and Frederick, MD
240-793-8172
yvette@compassionatetransformation
.com
MASSACHUSETTS
EMILY ELIOT MILLER
Western Massachusetts & NYC
917-748-9479
eemiller@deathjewel.com
MASSACHUSETTS
ELLEN MARY GASKILL
Martha's Vineyard, MA
508-558-0030
emgaskill59@gmail.com
MINNESOTA

JANE WHITLOCK
Minneapolis/St.Paul Metro area
651-829-1235
jvwhit@gmail.com
MISSOURI
MICKEY HAVENER
Columbia, MO
573-808-5541
doulamickey@socket.net
NEW YORK
EMILY ELIOT MILLER
NYC & Western Massachusetts
917-748-9479
eemiller@deathjewel.com
OREGON
KARYLINN ECHOLS
Gresham, OR
971-335-0013
settingsundoulas@gmail.com
OREGON
DEANNA HAGY
Portland, OR
503-395-7305
info@eveningstar-eol-doula.com
SOUTH CAROLINA

LISA ANN WHEELER
Aiken County, SC
914-772-8065
lisaannwheeler@outlook.com
WASHINGTON

KATHY BATES, BS, GMHS
Seattle, Bellevue, and
South Snohomish County
206-948-3713
kathy.batesheartwork@gmail.com
WASHINGTON

SUMMER DIEGEL
Seattle
406-461-9650
thesunflowercycle@gmail.com
WASHINGTON

LASHANNA WILLIAMS
Seattle
206-494-0023
lashanna@asacredpassing.org
WISCONSIN

MELLISSA HANSEN
Combined Locks WI,
serving Fox Valley Area
920-404-1855
finaljourneycompanionsllc@
gmail.com
ONTARIO, CANADA
CYNTHIA GAUDREAU
Sudbury, ON
705-521-5279
cynthia.gaudreau63@gmail.com