END-OF-LIFE DOULA DIRECTORY
Lifespan Doulas, LLC has a Grievance Process for anyone needing to report a violation of the Doula Scope of Practice. If you have a concern regarding ethical conduct of any doula certified through Lifespan Doulas, LLC, please email Patty@LifespanDoulas.com.
Service providers listed in the End-of-Life Doula (EOLD) Directory may or may not have received formal doula training through Lifespan Doulas, LLC. Inclusion of a practitioner on this list is NOT an endorsement by Lifespan Doulas, LLC. You are encouraged to investigate service providers by checking references and credentials. For help identifying questions to ask a prospective doula provider, and to learn more about the process of engaging the services of an EOLD, please see our How to Hire a Doula: A Consumer's Guide to Getting the Help You Need.
If you are a Doula and want to be listed ...
You have three options:
Receive a FREE listing (limited to name, phone, email, city, and state).
Invest in an enhanced listing (includes a photo or logo, name, business name, phone, email, 50-word description of services, area served, and hotlink to your website).
Invest in a Membership (includes enhanced listing and other benefits). Learn more.
JANE GIVENS & DEBBIE EISENBISE
END-OF-LIFE DOULAS
Though the Threshold, LLP
269-409-1632
info@throughthethreshold.org
We assist and accompany individuals and serve families through navigating the complexities of end of life. Our services and consultations include individualized solutions, advance care planning, logistical support, care coordination, and life review and celebration. We facilitate workshops encouraging conversation about aging and end of life for civic/professional groups and faith communities.
Greater SW Michigan area
KIRSTEN HAGEMEISTER
END-OF-LIFE DOULA
248-561-6223
kmama07@yahoo.com
Offerings include (but not limited to)
Non-Medical Direct Care
Companionship
Respite Care
Bedside Presence/Sitting Vigil
Grief Support
Life Review
Advanced Care Planning
Living Wake/Home Funeral Planning
I am honored to serve throughout this daunting yet profound and deeply meaningful experience.
Metro Detroit and surrounding area
JESSICA KILBOURN, MA, LMT, CEOLD
END-OF-LIFE DOULA
734-417-4522
jkilbourn@emich.edu
I am happy, honored and humbled to be involved in any aspect of the dying process with the dying, their beloveds and family members, from first diagnosis through hospice, active dying, vigiling and after death, in their home or care setting. All faiths, cultures, religious practices, sexual orientations and gender identities welcome. I am certified through Lifespan Doulas.
Ann Arbor/Ypsilanti/SE Michigan area
SARAH REVER KELLY
END-OF-LIFE DOULA
Friend at the End - End of Life Doula Care
313-817-2336
sarahreverkelly@gmail.com
Ensuring comfort and support of the dying and their families by offering an array of customized services for all humans. Consultations to discover unmet needs, customized packages of comfort care with Reiki and Yoga Therapy as well as companionship/respite, transportation, planning, resources,  education, and more. Easing stress and worry through the end. 
Metro Detroit Area
TOULA SARATSIS
END-OF-LIFE DOULA, HOME FUNERAL GUIDE
734-604-8756
toulasaratsis@gmail.com
Maintaining hope and dignity during the dying process empowers a holistic approach to decision making. My mission is to assist clients and their families by providing services that promotes well-being for end of life and after death care. Specializing in perinatal and pediatric support.
CHRISTI FAE LYNN
END-OF-LIFE DOULA
Gentle Guidings
419-575-5557
christi@GentleGuidings.com
Gentle Guidings offers a variety of professional supportive services to assist individuals with an end-of-life prognosis, as well as their love-ones and caretakers.
Christi Lynn is a certified End-of-life Doula, with multiple service-affiliated credentials and wealth of experience and resources.
NW Ohio and SE Michigan 
SUSAN LUDDY
END-OF-LIFE DOULA & Caregiver
603-617-0880
susanluddy@gmail.com
Providing education, emotional and spiritual support and short respite care to the dying and their loved ones including short respite care. Caregiving services include companionship, cooking, errands, transportation and more. Certified End-of-Life Doula, Certified Elder Care Doula and Ordained Minister. NEDA Proficient. Serving Northwest Arkansas.
CATHALENE SILVER, LCPC, LMFT
END-OF-LIFE DOULA
815-513-8485
info@cathalenesilver.com
LCPC and LMFT in Illinois. Phone sessions for counseling. Pro-bono and self-pay only. Volunteer at Joliet Community Hospice starting soon.
Grief/Bereavement/Trauma experience.
KITTY DOWNEY
END-OF-LIFE DOULA
Thru the Next Door
812.786.9464
thruthenextdoor@yahoo.com
Emotional and spiritual support to the dying and their family (including vigiling services). As an end-of-life doula, my services include companionship and short respite care. I offer a variety of approaches to make going Thru the Next Door a little less scary. NEDA (National End-of-Life Doula Alliance) proficient.
Southern Indiana & Metro Louisville
BARBARA MARSHALL
END-OF-LIFE DOULA & ELDER CARE CONSULTANT
Graceful Passage
317-572-8070
barb.gracefulpassage@gmail.com
It is my honor and privilege to advocate, navigate and assist those in dying well. End of Life Doula, Advance Care Planning, Elder Care Consultant, Vigiling, Companionship, Family mediator/facilitator. Certified thru Doulagivers and NEDA proficient, Professional member of the Aging Life Care Association.
Serving all of Central Indiana.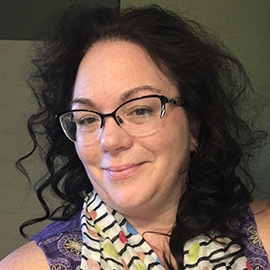 LORI SHANAHAN
END-OF-LIFE DOULA
I am a Community Doula, understanding the sacred space of transitions, serving in the Gallatin Valley of Montana.
KATHALEEN (KATE) MARTIN
END-OF-LIFE DOULA
Wholehearted Warrior Wellness
theyogapearl@yahoo.com
Serving Northern Nevada
Kate is honored to serve you as companion along this part of your journey through services such as guided meditations to bring peace, Therapeutic Yoga, Healing Touch, advocacy, legacy work, assisting with end of life tasks, as a celebrant, and with grief support for the dying person and loved ones.
MAUREEN KURES
ADVANCE CARE PLANNING / FAMILY FACILITATOR
Radiant Mourning
425-765-0661
maureen@radiantmourning.com
Advance Care Planning and Family Meeting Facilitation through 1:1 consulting, group workshops, 5-week online course, and 2 - 4 hour family meeting facilitation to share end-of-life wishes with those that matter most to you.
DENYSE BURNS
END-OF-LIFE DOULA
Dying to Talk
denyse@dying2talk.com
My goal as an end-of-life doula is to support and help the client and family through the process. This includes educating, empowering and encouraging client and family to discuss and make the important decisions that need to be made. Having a plan ensures that the care received at the end of life.
MICHIGAN
KEISHA GLAZIER
Metro Detroit, and surrounding areas
810-295-5653
Asadoulservices@gmail.com
MICHIGAN
CHRISTOPHER JOHNSON
Flint and Mid-Michigan
810-447-6208
ctjohn46@gmail.com
MICHIGAN
AMY PARK-GOEDDEKE
Metro Detroit area
248-921-7649
amy.parkg@outlook.com
MICHIGAN
HEATHER THOMPSON
Kalamazoo/Paw Paw, MI
303-918-3166
Hsthompsonbme@hotmail.com
ALASKA
JUSTINE BAKER
Fairbanks Area
702-409-0006
writertc@gmail.com
ARIZONA
LISA SALDANA, MAG, CDD, CPG
Maricopa County
480-454-5674
appliedgerontology@email.com
ARIZONA
PAMELA SPECK
Gilbert, AZ
480-510-3632
pamela@atranquiltransition.com
CALIFORNIA
LISA FELDSTEIN
San Francisco Bay Area
415-264-0105
lisa@lisafeldstein.com
CALIFORNIA
MARY GRACE
Los Angeles, CA
310-344-5050
marygrace@pacbell.net
CALIFORNIA
CATHI NYE
Ventura County, CA
805-207-3358
cnye1980@icloud.com
CALIFORNIA
JEANNIE PALERMO
San Luis Obispo County, CA
808-990-3093
jeanniepal@gmail.com
COLORADO
VANESSA JOHNSTON
Denver, CO
303-241-3396
vanessaljohnston@gmail.com
COLORADO
HEATHER THOMPSON
Westminster, CO
130-391-8316
Hsthompsonbme@hotmail.com
CONNECTICUT
LISA FELDSTEIN
415-264-0105
lisa@lisafeldstein.com
CONNECTICUT
LESLIE-ALIN TEWES, MPA-HealthCare, CMC, LNHA, C.-Geron, BA-Psy, CEAA, CMDCP
203-826-9206
LeslieAlin@TewesCARES.com
FLORIDA
RENE CHRISTESEN
Charlotte and Lee County, FL
608-574-5550
Channelsreiki@gmail.com
FLORIDA
KIM DORMAN
Ocala - Marion County, FL
352-807-4310
kimgdorman@gmail.com
FLORIDA
LORI LINDSEY
Fort Meyers & surrounding areas, FL
763-203-2399
lorilindsey@outlook.com
FLORIDA
LOYAL HANDS
Orange County, FL
407-733-2247
Care@Loyal-Hands.com
FLORIDA
LISA PATTERSON
Englewood, FL
248-516-9862
lisaeverspatterson@gmail.com
GEORGIA

MICHELLE GARRIDO
Metro Atlanta and
surrounding areas, GA
770-655-1031
mgarrido1020@gmail.com
GEORGIA

DEANNA LAWRENCE
Marietta, GA
678-480-6760
LJLGa01@yahoo.com
GEORGIA

KECIA RAY
Cleveland, GA area
770-241-8304
Keciarey@gmai.com
GEORGIA

MIKAYLA RICKS
Metro Atlanta GA
770-383-5038
feralblacksheep@gmail.com
GEORGIA

STACI SOKOL
Metro Atlanta GA
404-358-7752
staci@gracefuljourneyatl.com
GEORGIA

LISA ANN WHEELER
Augusta, GA
914-772-8065
lisaannwheeler@outlook.com
ILLINOIS

JULIE IVERSON
Oak Park, Chicago
and surrounding suburbs, IL
773-497-0901
jliverson@mac.com
ILLINOIS

SANDRA COYNER
DuPage County
630-803-7366
Sandracoyner@yahoo.com
ILLINOIS

FAITH CURTIS
Lake and McHenry Counties
847-309-8621
faithcurtis1@gmail.com
ILLINOIS

LISA MILLER
Cook, DuPage, and Will Counties
708-382-0690
lifescopedoula@outlook.com
IOWA
TERESA CODER
863-224-7690
kevinteresacoder@yahoo.com
IOWA
STEPHANIE DAWSON
Cedar Falls, IA
310-252-2133
stephcdawson@hotmail.com
LOUISIANA
ANDREA NORTH
New Orleans, LA
312-590-4686
a.north.mail@gmail.com
LOUISIANA
STACY WHITE
Flatwoods, LA
318-854-3010
whitestacy1491@gmail.com
MAINE
JUNE FITZPATRICK
Damariscotta, ME
207-380-3192
jfitzpatrick977@gmail.com
MAINE
REV. STEVE REDDY
Portland, ME
207-542-7008
stevereddy58@gmail.com
MARYLAND
YVETTE J. BENJAMIN
Metro D.C. and surrounding area
240-793-8172
yvette@compassionatetransformation
.com
MARYLAND
ROBYN GALLIANO
808-673-1559
Robynrgalliano@gmail.com
MASSACHUSETTS
LISA CAPPABIANCA
Central MA
774-823-3069
lisa@meaningfulpassings.com
MASSACHUSETTS
HEATHER DOYLE
508-524-9049
heatherine1@gmail.com
MASSACHUSETTS
ELLEN MARY GASKILL
Martha's Vineyard, MA
508-558-0030
emgaskill59@gmail.com
MASSACHUSETTS
EMILY ELIOT MILLER
Western Massachusetts & NYC
917-748-9479
eemiller@deathjewel.com
MINNESOTA
JANA JUSTUS
Rochester, MN and surrounding area
715-308-3964
jana@janarosedoula.com
MINNESOTA

JANE WHITLOCK
Minneapolis/St.Paul Metro area
651-829-1235
jvwhit@gmail.com
MISSOURI
MICKEY HAVENER
Columbia, MO
573-808-5541
doulamickey@socket.net
MISSOURI
DELANEY RHEA
St. Louis, MO area
314-330-1045
delaneyrhea@yahoo.com
MISSOURI
MIKE ELIFF CAY, LMT
St. Louis, MO Metropolitan Area
314-412-9867
Bdywrkr8@gmail.com
MONTANA
LORI SHANAHAN
Bozeman and the Gallatin Valley, MT
406-214-8764
ms.loridoula@gmail.com
NEVADA
LYNN BRAZELL
Las Vegas area
740-360-5618
lynn.brazell1@gmail.com
NEW HAMPSHIRE
MEREDITH JORDAN, LCPC, MA
Seacoast, NH
207-283-0752
meredithjordan@comcast.net
NEW YORK
LISA FELDSTEIN
Metro NYC
415-264-0105
lisa@lisafeldstein.com
NEW YORK
COLLEEN MCKENZIE
Ithaca and Finger Lakes Region, NY
607-342-2822
cms326@gmail.com
NEW YORK
EMILY ELIOT MILLER
NYC & Western Massachusetts
971-748-9479
eemiller@deathjewel.com
NORTH CAROLINA
MARK MUIR
828-778-6637
Teriwmuir@gmail.com
NORTH DAKOTA
PENNY STADICK
West Fargo, ND
480-766-2716
soulfulltransitions1@gmail.com
OREGON
KARYLINN ECHOLS
Gresham, OR
971-335-0013
settingsundoulas@gmail.com
OREGON
DEANNA HAGY
Portland, OR
503-395-7305
info@eveningstar-eol-doula.com
SOUTH CAROLINA

LISA ANN WHEELER
Aiken County, SC
914-772-8065
lisaannwheeler@outlook.com
TEXAS

ELENA ANAYA
Texas
915-803-0312
iluvmc74@yahoo.com
TEXAS

CATHERINE VEGA
Dallas, TX
616-443-8137
cmv1963@gmail.com
VERMONT

LUCILLE DiLORENZO
Northeast Kingdom area
802-748-2421
lou_dilorenzo@yahoo.com
VIRGINIA
BONNIE BRADSHAW
Hampton Roads
757-354-5958
bonnie@duedatedoulas.com
VIRGINIA
CAITLYN EUBANK
Virginia Beach, VA
706-648-8639
caitlyn@andrasteco.com
WASHINGTON

KATHY BATES, BS, GMHS
Seattle, Bellevue, and
South Snohomish County
206-948-3713
kathy.batesheartwork@gmail.com
WASHINGTON

SUMMER DIEGEL
Seattle
406-461-9650
thesunflowercycle@gmail.com
WASHINGTON

COLEEN MCFADDEN SHAFER
Puget Sound, WA
253-208-7202
coleenshafer@icloud.com
WASHINGTON

LASHANNA WILLIAMS
Seattle
206-494-0023
lashanna@asacredpassing.org
WISCONSIN

MELLISSA HANSEN
Combined Locks WI
serving Fox Valley Area
920-404-1855
finaljourneycompanionsllc@
gmail.com
WISCONSIN

NATALIE RAYNES
Milwaukee and Waukesha Counties
414-544-1147
nmraynes@gmail.com
WYOMING

LIZ LIGHTNER
Lander, WY
307-438-9276
ledbyliz@gmail.com
ONTARIO, CANADA
CYNTHIA GAUDREAU
Sudbury, ON
705-521-5279
cynthia.gaudreau63@gmail.com