END-OF-LIFE DOULA CERTIFICATION
Professionalize your services with Lifespan Doulas.
What does it mean to be a certified end-of-life doula?
At this time, end-of-life doulas are not licensed or regulated. Certification is a voluntary process and is not required to practice as an end-of-life doula. There is no government-mandated regulatory entity that oversees doula training and certification programs. Certification simply indicates that one has completed the requirements of a particular doula training and certification program. Certification, at a minimum, guarantees that the person calling him/herself a "doula" has ...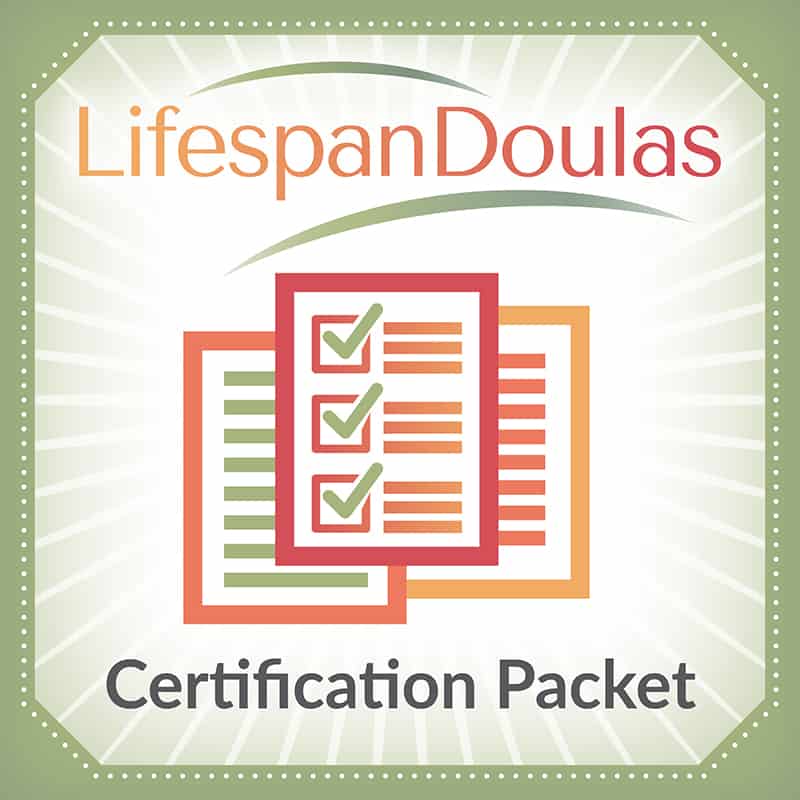 CREDENTIAL EARNED: Certified End-of-Life Doula (CEOLD)
LENGTH OF CERTIFICATON: Lifetime certification is granted.
COST: Your training registration fee includes certification. No hidden costs!
CERTIFICATION REQUIREMENTS:
Complete all ten EOLD self-paced online training modules.
Complete the EOLD two-day live online workshop.
Complete required reading.
Sign and submit the Agreement to Abide by the Lifespan Doulas Scope of Practice for End-of-Life Doulas.
Pass the comprehensive EOLD online certification exam.*
* In place of our certification exam, candidates may submit proof that they have earned the NEDA Proficiency Badge (NEDA's cost is $165). The National End-of-Life Doula Alliance (NEDA) represents a diverse group of doulas and training organizations who have come together and agreed to create professional standards for the industry. Choosing this option will result in a dual credential—the NEDA Proficiency Badge (and associated directory listing on the NEDA website) and Lifespan Doulas End-of-Life Doula Certification.
Community Access to Doulas
I have been a leader in the doula community for many years and have witnessed up close the growth of the doula profession. In the push to professionalize our special brand of support services, doula training organizations have created an ever-increasing number of post-training certification hoops for newly trained doulas. These may include documentation and evaluation of hands-on experience with clients, writing essays, extensive reading requirements, ongoing continuing education requirements, periodic re-certification, and more. Last, but certainly not least, is the additional costs involved for the doula in achieving certification/re-certification and the ongoing revenue stream this creates for the training organization.
What effect do these requirements have on the greater doula community? The addition of certification fees to the cost of training, along with mandated annual membership fees, continuing education fees, and re-certification fees presents barriers to lower-income doulas, many of whom cannot afford to become certified after investing in training.
As many newly trained doulas begin to provide services, they discover that certification is not necessary, for the most part. (Exceptions can include working for a particular doula agency or hospital-based doula program wherein owners/administrators can create their own rules.) The reality is a large percentage of trained doulas do not choose to become certified. Of those who do complete certification, an even larger percentage do not choose to re-certify when that time rolls around, as the ongoing value of the certification is uncertain. Therefore ...