DONA POSTPARTUM DOULA TRAINING
Learn how to nurture new moms and families!
Invest in DONA Postpartum Doula Training and learn how to create a cocoon of rest, healing and support for the new mother. Encourage breastfeeding moms to overcome challenges and grow in confidence. Help care for newborns and their siblings and relieve the sleep-deprived, overwhelmed parents of newborn twins. And ease the pain of that mom who is struggling emotionally in the early weeks of her baby's life.

BECOME A POSTPARTUM DOULA!
Empowered mothers
Healthy babies
Strong families
When you become a postpartum doula, you help ease the transition into parenthood.
Our DONA Postpartum Doula Training prepares you to create your own postpartum doula business offering knowledgeable and skilled in-home support services to families with newborns. The four-day workshop includes the Breastfeeding Basics for Doulas pre-requisite class and fulfills two steps toward requirements for professional certification through DONA International.

Your skills-oriented postpartum doula training will include:
All trainings take place LIVE ONLINE on the Zoom platform.
REQUIREMENTS FOR PARTICIPATION ONLINE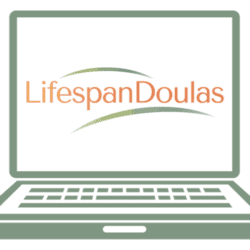 HERE'S WHAT PARTICIPANTS HAVE TO SAY ABOUT OUR ONLINE CLASSES . . .

"I honestly had lower expectations because it was an online training. All my expectations were exceeded and I felt like the workshop was well worth the money, even not being able to be there in person."

"I was worried about an online training, but Patty was very knowledgeable about Zoom and was able to let us meet in smaller groups (break out rooms) to go over certain topics and scenarios. She would change up the groups so we got to interact with everyone in the training. She made us feel like a community, even though we weren't physically together."

"I wasn't sure how a live online class would go, but I thought it was great! The breakout rooms/activities, especially, were a great way for us to interact with each other." -- Jessica Woodward

"It is awesome that you are able to create an environment of camaraderie via Zoom! I have been invited to two Facebook groups based on your classes. The groups like to stay together even after class and that is so cool and such a superpower!" -- Lanay Gilbert
DONA International
Postpartum Doula Training
2021 SCHEDULE
April 29-May 2

Class meets Thursday-Sunday, 8:30am-5pm
Stay tuned (early May 2021) for an announcement regarding our all-new doula training programs!
This option includes the pre-requisite Breastfeeding Basics for Doulas class and the DONA Postpartum Doula Workshop. It fulfills two steps toward professional postpartum doula certification through DONA International.
INVESTMENT
$640 or
Deposit $310 + 3 payments of $110
Doula Business Builder
Deluxe Training Package
Are you thinking about becoming both a Birth & Postpartum Doula?
We are in transition folks! Watch for an announcement in early May 2021 about our ALL NEW training programs and packages.
Read what past class participants say about their experience:
"I truly feel that I got an education (informational, emotional, spiritual) through this course. It was tough to fork over the fee because it was a huge chunk of my savings, but it is, hands down, the best money I've ever spent." - Kat Oshman, Ann Arbor, MI
"I could not have envisioned a more intelligent and comprehensive four days. I learned so much and continue to be so excited about this new path I'm on. I feel so fortunate to have crossed paths with you. Thank you sincerely for the formidable training!" - Kim Manasevit, Brookline, MA
"Just wanted to thank you for an amazing weekend. Each day was super and surpassed my expectations." - Jody Swank, Mattawan, MI
"Patty was very professional, caring, passionate and dedicated. I was reassured that becoming a postpartum doula is what I want to do. I was also given great advice for starting my own business. I would highly recommend this training to anyone and cannot say enough good things about it!" - Leah Segura, Bay City, MI
"Patty is an excellent trainer. I felt welcomed, accepted and appreciated. The training was extremely informative and enjoyable, and I learned lots of tools for working through potentially challenging situations. I feel very equipped." - Kelli Brien, South Bend, IN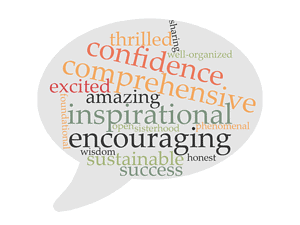 Let an expert be your guide: with Patty Brennan & guest instructors
Patty Brennan has been immersed in all things birth related for over 35 years. She has prepared well over 1,000 couples for birth and new parenthood as a childbirth educator and has extensive experience supporting families in the early weeks postpartum as a doula and (now retired) midwife. Since 2002, Patty has trained hundreds of postpartum doulas, encouraging each new doula to use her own unique strengths and gifts to make a positive difference for new families. As you begin your doula journey, Patty and her carefully selected team of guest instructors are honored to be your guides.