BIRTH DOULA Doula Training & CERTIFICATION online
Learn how to support families in birth!
Few events in life match the birth of a baby in anticipation and effect. We stand in awe and celebrate our children's births while simultaneously witnessing that, for too many women today, birth is traumatizing. Nearly one-third of American women undergo major abdominal surgery as their entry into motherhood. Others are struggling emotionally through the early weeks and months of their babies' lives. And a disproportionate number of Black women and their infants are dying. It doesn't have to be this way. Invest in our Birth Doula Training and ...

MAKE A DIFFERENCE, ONE FAMILY AT A TIME.
Join our monthly live webinar: Top 5 Questions about Becoming a Doula
Our interactive FREE webinar provides an overview of the role of birth and postpartum doulas, the certification process, your income potential as a doula, how to get started on your path, and more. This session offers an opportunity to spend an hour together and get your questions answered before making an investment. Register now OR watch a recording of a recent webinar.
Our skills-oriented Birth Doula Training includes:
Our professional certification features a streamlined process that can be completed shortly after training. Included in your training fee. Learn more.
REGISTRATION ~ SCHEDULE & FEES
Fee = $697 (or $397 down + 3 pymts of $100)
Doula Fundamentals & Essential Skills
Get started with seven self-paced study modules covering core competencies for all doulas. These are paired with each specialty training—Birth, Postpartum, and End-of-Life—and are included when you purchase a training. See topics covered. (Estimated 20 hours)
Also included in your fee . . .
Your choice of dates for the Birth Doula Support Skills Workshop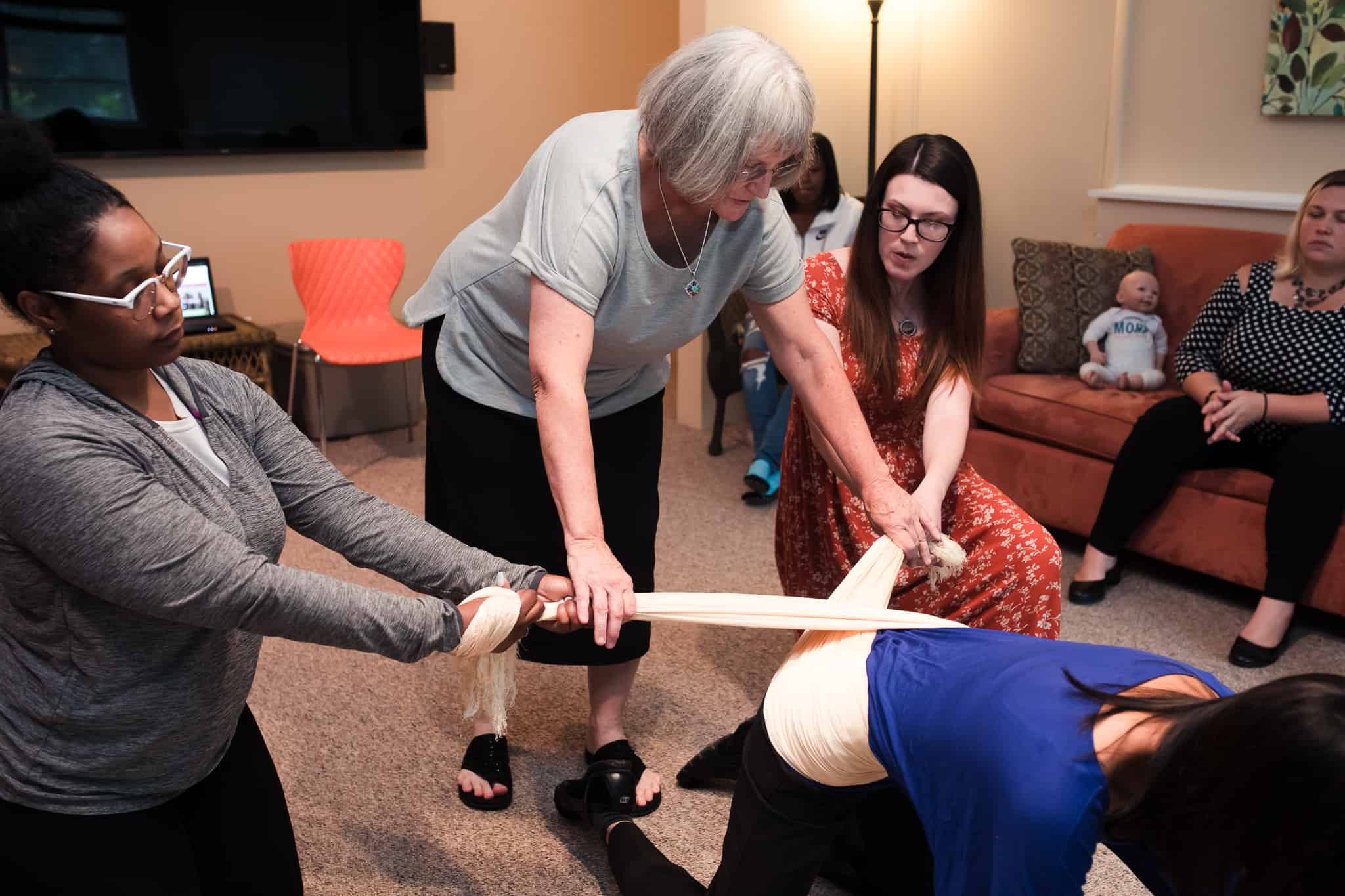 DOULA BUSINESS BUILDER TRAINING BUNDLES
Are you interested in more than one training or doula specialty? Do you need expert advice on the business aspects of doula work? Choose the package that best fits your goals & save!
If you are interested in specializing as a doula in more than one area, these packages deliver the best value on your investment. Choose one, two, or three certification programs. Plus training in how to put it all together into a life-changing, successful doula business.
Doula Business Builder Package
$897
or PAYMENT PLAN:
$397 down + 5 payments of $100
Doula Business Builder Package
$1897
or PAYMENT PLAN:
$497 down + 7 payments of $200 OR 12 payments of $120
Doula Business Builder Package
$1397
or PAYMENT PLAN:
$397 down + 4 payments of $250 OR 10 payments of $100
What makes us different? Why train with Lifespan Doulas?
Top value at an affordable price! We understand you are searching for the best fit. Here is what we believe to be unique about our program and what we think sets us apart.
Benefit from the best of both worlds! Get grounded in the basics with our self-paced online learning modules. And experience the inspiration and sense of community generated in a live online workshop.

Our professional and accessible certification process can be completed shortly after training, has no expiration date, and is included in the cost of training. No ongoing or hidden costs! This is a big deal if you are comparing programs. Learn more.
Patty Brennan has been supporting families to successfully navigate the healthcare system for the past 40 years as a doula, midwife, educator, and nonprofit founder/executive director of two community-based doula programs. She has trained over 2,000 people to become doulas!
What do participants have to say about their training?
"I didn't get a chance to tell you in our short encounter on the Dexter boardwalk how much I appreciate the birth doula training I took with you. I used so much of what I learned in the birth and breastfeeding of my daughter. I felt much more prepared for labor and more empowered to make the choices I did. Your training has also helped me to be even more loving and supportive of the women I get to care for as a chiropractor. I still use resources and skills that I gathered from your class on a regular basis. The work you do is very important and it has changed me for the better!"  - Sarah Prater-Manor
"I absolutely loved this experience. Worth my money and time investment. I am so thankful I undertook this venture. I feel inspired and filled with recognition of my soul's purpose. Thank you for being here and running such an amazing workshop." - Jess Juntunen, Hancock, MI
"Thank you so much–I can't get enough! I only wish I could take this workshop and the postpartum one over again for the first time. What an education and experience! Best $$ I ever spent." - Kat Oshman, Ann Arbor, MI
 "I took your birth doula class to help my daughter through labor…. She did fantastic, remained in full control, trying a lot of different positions and various techniques…. We tried and did many things I learned in class and I appreciated everything you taught and suggested." - Dana Borenitsch
"I wasn't sure how an online class would go, but I thought it was great! The breakout rooms/activities, especially, were a great way for us to interact with each other. You made us feel like a community, even though we weren't physically together." -- Jessica Woodward
 "Patty was such an inspiring woman to learn from as I begin this new part of my life! Her energy, enthusiasm, and passion for serving mothers and their babies (and partners!) will stay with me forever." - Kate Louik, Ann Arbor, MI
"As a young woman who has never experienced pregnancy or birth, the subject was a bit overwhelming at times. But your teaching style made the material so approachable, understandable and fun." - Mary Colleen Casey, Ypsilanti, MI
"It is awesome that you are able to create an environment of camaraderie via Zoom! I have been invited to two Facebook groups based on your classes. The groups like to stay together even after class and that is so cool and such a superpower!" -- Lanay Gilbert
When you become a birth doula, you help parents experience: