All service providers listed in our Birth Doula Directory are independent from Lifespan Doulas, LLC and may or may not have received formal doula training through Lifespan Doulas, LLC. Inclusion of a practitioner on this list is NOT an endorsement by Lifespan Doulas, LLC. You are encouraged to investigate service providers by checking references and credentials. For help in understanding the hiring process and identifying questions to ask a prospective doula provider, please see our How to Hire a Doula: A Consumer's Guide to Getting the Help You Need.
If you are a Doula and want to be listed ...
If you offer birth doula services and would like to be listed in our Birth Doula Directory, you may receive a FREE listing (limited to name, phone, email, city, and state), by clicking on the link below and submitting the form.
Enhanced Directory listings ($50 annual fee) include a photo or logo, name, business name, phone, email, 50-word description of services, area served, and hotlink to your website for increased visibility.
"I highly recommend utilizing Patty's directory listing service. I am currently listed on both the birth and postpartum directories. My SEO has improved and the Lifespan Directory continues to be one of my top referrals for my doula business. It has helped grow my business tremendously!" —Jemilla White
JOSIE GRANNER
BIRTH DOULA
A2 Empowerment Doula
734-646-6282
josiegranner@gmail.com
Birth doula in the Ann Arbor area, providing a free consultation! I want to help you feel empowered, cared for, and proud of your birth experience. My doula package consists of two prenatal visits, on-call labor and birth support, one postpartum visit, and consistent availability by phone/text.
Serving Ann Arbor area
STEPHANIE JULIAN-STAMPER
BIRTH/POSTPARTUM DOULA
Ann Arbor Doulas
734-800-1854
info@annarbordoulas.com
The original "Ann Arbor Doulas," we have a doula to fit every need! No matter your circumstances, we support and empower women and families as they make the journey into parenthood. We offer prenatal classes, labor support, breastfeeding assistance, placental encapsulation and have a trained herbalist available!
Serving Ann Arbor and all of SE Michigan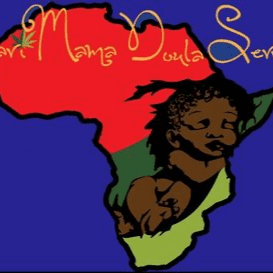 JEMILLA WHITE
BIRTH/POSTPARTUM DOULA
MariMama Doula Services
(734) 829-9563
marimamadoula@gmail.com
Similar to the process used to cook your favorite homemade recipe, I propose the necessary ingredients and steps to help expectant mothers produce a more favorable birthing experience. As a birth and postpartum doula, I advocate as a soluble solution during your childbearing year. So let's challenge your fears together!
Southeastern Michigan counties including Washtenaw, Monroe, Wayne, Jackson, Oakland, Macomb, Livingston and Lenawee
MICHIGAN
LIGIA ABDALA
Macomb, Shelby, Rochester, and Troy, MI
586-343-7904
doulaligia@hotmail.com
MICHIGAN
EMBER BRADBURY
Ann Arbor, MI
435-938-8468
meadowlarkdoula@gmail.com
MICHIGAN
MALENY CRESPO
Ann Arbor, MI
616-719-9454
starseeddoulas@gmail.com
MICHIGAN
TIFFANY FARR
Auburn Hills, Oakland, Macomb,
and Wayne Counties, MI
248-929-5355
gofarrllc@gmail.com
MICHIGAN
KELLY ROSE GARLAND
Detroit, MI
810-813-3196
kelly@doularose.com
MICHIGAN
KATY GLADWIN
Ann Arbor and Ypsilanti, MI
734-276-2851
katy@sacredrootsservices.com
MICHIGAN
JOSIE GRANNER
Ann Arbor, MI
734-707-1357
josiegranner@gmail.com
MICHIGAN
HEATHER HEFFERNAN
Southeast MI
313-414-1097
loveintheovendoula@gmail.com
MICHIGAN
KIRSTEN KING
Detroit, MI
586-843-7685
chasemoma10@gmail.com
MICHIGAN
KALEEN MALLON
Ann Arbor, MI
269-998-9544
kaleenmallon@gmail.com
MICHIGAN
JACQUELYN "JACKIE" MANN
Washtenaw, MI
734-277-3210
jackie@inspirit-health.com
MICHIGAN
LAJONE MCCLINTON
Lansing, MI
313-629-9110
Naomiswayds@gmail.com
MICHIGAN
JESSIE MCSHANE
Washtenaw County, MI
734-277-8895
jessie.mcshane@yahoo.com
MICHIGAN
ANJAIL MOHAMMED
Metro Detroit, MI
313-829-9161
eternalsunshinedoulaservices@gmail.com
MICHIGAN
MARISA MONKMAN
Metro Detroit, MI
248-535-4898
Marisa@maternalserenity.com
MICHIGAN
CARLY MONTGOMERY
Metro Detroit, Wayne, Washtenaw,
and Oakland County, MI
248-835-0824
cloffice16@gmail.com
MICHIGAN
MARGARET RODEGHIER
Grosse Pointe Woods, MI
313-673-6342
TheGrossePointeDoula@gmail.com
MICHIGAN
KATE SCOTT
Ann Arbor and surrounding area, MI
530-919-8186
kate.scott0219@gmail.com
MICHIGAN
NINA SIMMONS
Southeast MI
810-250-3954
simmons.nina@ymail.com
MICHIGAN
TAELAR STEWARD
Mackinaw City, MI
231-420-3239
Stewardtf@gmail.com
MICHIGAN
REBEKAH THOMPSON
West Michigan
231-652-2213
nldoulaservices@gmail.com
MICHIGAN
SHELBY WEHNER & TAYLOR FICHT
Ferndale, MI
248-907-0122
info@thebirthbabes.com
ALABAMA
AMBER ROBINSON
Madison, Athens, New Market,
and Huntsville, AL
256-655-3756
abundantliss81@gmail.com
ALASKA
JUSTINE BAKER
Fairbanks Area, AK
702-409-0006
writertc@gmail.com
ARKANSAS
ASHLEY CUMMINGS
Bella Vista, AR
417-529-4726
ashleycummings2323@gmail.com
CALIFORNIA
DENISE CURTIS
Los Angeles, CA and surrounding cities
559-707-7467
denise@denisetheladoula.com
CALIFORNIA
KIM HUNTER
Sacramento, Central Valley, and Bay area, CA
209-481-8255
doulakimhunter@yahoo.com
CALIFORNIA
TABITHA LYNN TROTTER
Chula Vista, CA
619-370-3248
Info@DoulaTab.com
COLORADO
JEANIE JUNGBAUER
Manitou Springs and
Colorado Springs, CO
719-231-3365
jjthelittlemama@q.com
COLORADO
LISA POPP
Aurora, Parker, Centennial, Denver, CO
931-561-8264
birthsongcolorado@gmail.com
FLORIDA
DEBORAH EDLIN
Fort Lauderdale, FL
805-391-2245
Wizk21@aol.com
FLORIDA
SERENE GATO
Fort Lauderdale, FL
786-286-8206
sereneagato@gmail.com
FLORIDA
TINA SCONHOFT
Jupiter, FL
561-309-0053
t3doula@yahoo.com
FLORIDA
JOSCELYN SPIVEY
Brandon, FL
813-644-3093
Birthingmiraclesbirthservices@gmail.com
GEORGIA
MERCEDES SUTTON-CANNON
Metro Atlanta, GA
213-245-3118
tulivudoulas@gmail.com
IDAHO
RITA MONTGOMERY
Meridian, ID
208-573-9769
rootsandwomb.doula@gmail.com
ILLINOIS
GWEN ALDERKS
Northern IL
815-997-3493
newlifedoulag@gmail.com
KENTUCKY
ALEXUS MAYNARD
Clarksville, TN and surrounding areas
931-266-5686
birtheverafter@gmail.com
KENTUCKY
ELIZABETH WALTON
Louisville, KY and surrounding areas
502-437-9809
nativerootsbirthing@gmail.com
MARYLAND
NIKITA JOHNSON
Baltimore, Metro Washington DC area
410-684-9811
nikitajohnson@doulaofwomens
health.com
MARYLAND
THE WOMB ROOM
Baltimore, MD, and Washington DC
410-450-4600
doulas@wombroom.mom
MINNESOTA
SHAWNA FREISCHLAD
Twin Cities, MN and surrounding area
612-295-1256
morethanabirthdoula@gmail.com
MINNESOTA
JANA JUSTUS
Rochester, MN and surrounding area
715-308-3964
jana@janarosedoula.com
MINNESOTA
KELLY MARTIN
Northfield, MN
952-212-8634
kelly@treasuredbirth.com
NEW YORK
CORY BUSH
New York City, NY (all 5 boroughs)
404-831-2274
thesexpositivedoula@gmail.com
NEW YORK
COURTNEY DOGGART
Bronx, Manhattan, Brooklyn,
and Queens, NY
508-241-4306
courtney.doggart@gmail.com
OHIO
BROOKE BURNHAM
Springfield, OH
937-561-8137
naturalwondersdoulaservices@gmail.com
OHIO
MEREDITH EDWARDS
Northwest Ohio
419-606-5537
birthwithmeaning@gmail.com
OHIO
TAMARA KANKOWSKI
Cincinnati & Dayton, OH
513-254-9081
storkhelpers.com@gmail.com
OHIO
MEGAN NEAL
Columbus, OH
515-708-7825
birthyourwaymeganneal@gmail.com
OHIO
JERCIA STEVENS
Dayton, OH
937-304-4451
jericiag@gmail.com
OREGON
HANNAH CASON
Portland metro and surrounding areas
503-369-7468
StumptownDoulas@gmail.com
OREGON
BROOKE NOLI
Portland, OR
971-361-6833
hello@birthfirstdoulas.com
SOUTH CAROLINA
LORENA GRAHAM
Charleston, SC
757-779-2118
anaturalmindedmama@gmail.com
SOUTH CAROLINA
CATHLEEN HOLT
Moncks Corner, SC
843-991-9871
classes@charlestonchildbirth.com
SOUTH CAROLINA
AMINAH POWELL
Rock Hill, SC
803-579-7074
shakevia13@gmail.com
TENNESSEE
AMBER ROBINSON
Lincoln County, TN
256-655-3756
abundantliss81@gmail.com
TEXAS
ALYSA KOWIS
Houston, TX
832-459-2626
alysa@enchantedbirthingservices.com
TEXAS
LIZZIE MIRELES
Central TX
312-522-9736
mamabearandthedoula@yahoo.com
TEXAS
SHARON MYERS
San Antonio, TX
843-250-3985
Shaymyers5@gmail.com
UTAH
AMANDA RUSSELL
Salt Lake County, UT
208-406-2338
amanda.russell@midwifery.edu
VIRGINIA
BONNIE BRADSHAW
Hampton Roads, VA
757-354-5958
bonnie@duedatedoulas.com
VIRGINIA
CAITLYN EUBANK
Virginia Beach, VA
706-648-8639
caitlyn@andrasteco.com
VIRGINIA
NIKITA JOHNSON
Northern Virginia
410-684-9811
nikitajohnson@doulaofwomens
health.com
WASHINGTON
BETH MATHIS
Spokane, WA
360-721-5121
Beth@bienvenuebaby.com
WEST VIRGINIA

VIRGINIA ADELE GUYNN
Eastern Panhandle of WV,
Northern and Frederick County, VA,
and Frederick County, MD
304-283-7549
adeleofwv@gmail.com
WISCONSIN
GWEN ALDERKS
Southeastern WI
815-997-3493
newlifedoulag@gmail.com