NEW! Doula Business Guide Online Training Program ~ June Newsletter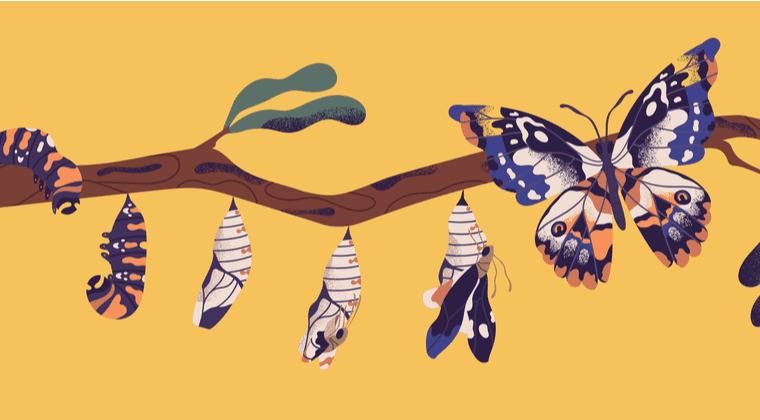 From Dream to Reality …
Announcing the release of our self-paced Doula Business Guide Online Training program! Step-by-step guidance for visioning, launching, and growing your business. The process requires a willingness to get outside your comfort zone, humility to be a novice, and a willingness to learn. The payoff is becoming one of those rare people who loves their job and gets paid for doing work you were born to do, on your own terms. Join us for a highly interactive, self-paced training. Four modules cover the following:
Discerning Your Place in the Doula World (self-employment pros & cons, doula business models, and more)
Considerations for Start-Up Doula Businesses (key questions, choosing a name, money matters, should you incorporate?)
How to Get Clients & Grow Your Practice (marketing overview and online marketing for doulas)
Creating a Sustainable Doula Practice (cultivating abundance, risk management strategies, goal setting, time management)
BONUS! Gain unlimited access to online training modules AND choose a live online (on Zoom) one-day workshop. Two workshop dates left this year—June 11 or October 1st. The October workshop will be the last time this class is offered. Get more for your investment now!
Our Summer Workshop Schedule ~ Join us!
Interested in more than one specialty area? We have discounted training bundles available:
Doula Business Builder Training Packages.
The Changing Landscape for Doulas & Medicaid
The National Health Law Program's Doula Medicaid Project is tracking legislation efforts advocating for Medicaid coverage of birth/postpartum doula services in the U.S. The following states are actively reimbursing for doula supported births for families on Medicaid:
Florida
Maryland
Minnesota
New Jersey
Oregon
Here are states where reimbursement efforts are in the process of being implemented:
California
Illinois
Indiana
Michigan
Nevada
Rhode Island
Virginia
Washington DC
While the effort to expand doula care to low-income families is praiseworthy, the devil is in the details. For example, under current proposals, reimbursement for attending a birth in Michigan is capped at $350 plus $75 each for up to six prenatal/postpartum visits. In addition to unsustainable doula reimbursement fees, watch for limitations on approved training agencies, micro-managing mandates, excessive documentation/recordkeeping, and more. These efforts are generally being driven by coalitions of folks in public health rather than doulas. See what's happening in your state and let your Doula Voice be heard.
End-of-Life Doula Training SCHOLARSHIP opportunity available to MINNESOTA residents
The Minnesota Death Collaborative is offering scholarship opportunities for local Minnesota BIPOC, LGBTQIA2S+, low-income, and/or disabled persons who are interested in becoming death doulas. Scholarship funds can be used to train through Lifespan Doulas. The application deadline is June 15. More information.
News & Resources for Birth & Postpartum Doulas
Pregnant women who took over-the-counter pain relievers such as ibuprofen and acetaminophen were at higher risk of experiencing stillbirth, miscarriage, and delivering their babies pre-term, according to a massive new study from the U.K.

Car Seat Safety: 16 Tips To Keep Your Child Safe. Doulas can share these tips with expectant/new parents and grandparents.
Ann Arbor Doulas is looking to add experienced birth/postpartum doulas to our team-oriented agency. If you are available to work in Washtenaw, Macomb, and/or Oakland counties (southeastern Michigan), please send an email with your resume attached. We look forward to hearing from you! Email Stephanie Julian.
End-of Life Doulas Resources & News
Incorporating a Death Doula into the Oncology Care Team. "The death doula provides the opportunity to combat the medicalization of dying and brings choice, autonomy, and person-centered care into their dying process."

Medical Aid in Dying Training (FREE online). Available from the American Clinicians Academy on Medical Aid in Dying for EOLDs and Bedside Attendants. See also the following practical tools:
Canada will soon offer doctor-assisted death to the mentally ill. What are the issues?
Death Doulas & Covid-19. Time Magazine article on what it's like to be a death doula.
Do you have questions about becoming a doula?
Meet doula expert and author Patty Brennan and get your questions answered! Register for our upcoming June webinars (FREE):
Or, watch a recorded webinar and let us know if you have any questions that weren't addressed. We are happy to have a private conversation with you as well.
Do you have questions about becoming a doula?
Sign up for one (or both!) of our FREE monthly interactive webinars and get your questions answered.